Back to Tri-State Street Rods Home Page
CAR CLUB LINKS AND CAR VENDORS
Club Meetings JOIN TRI-STATE STREET RODS
Put Your Show Here, Go to Home Page
SEPT 21st Cruise Cracker Barrel Mall Rd St. Clairsville,0h
Info: 740-312-8390
Thursday Sept. 23 The Plains Ohio Cruise In/ 119 North Plains Road
Old Sundae Shoppe; Every Thursday/ 5PM Till Dark; Fee FREE;
Info: 740 438 9827
Thursday Sept. 23rd Point Pleasant West Virginia; Cruise In/ 2322 Jackson Avenue Tudor's Parking Lot Every Thursday/ 5PM Till 8PM Fee FREE/ Ask About The Money Drawing Info: 304 675 5335
Thursday Sept. 23 Point Pleasant West Virginia Cruise In/ 2322 Jackson Avenue Tudor's Parking Lot; Every Thursday/ 5PM Till 8PM; Fee FREE/ Ask About Money Drawing; Info: 304 675 5335
SEPETEMBER 23-25 NITRO ANTIQUE CAR CLUB SWAP MEET---W|NF|ELD RIDING CLUB; Swap Meet Information Cali: 304-419-2712 or 304-377-2715
Sept 24th Covered Bridge Car Club Car Show at Shaffers Drive-in;
5PM till Dusk. Info call Andrew 1-304-713-5321
Sept. 24th Car Meet at Sams Club Charleston, WV 7 PM
I-77
SEPT 25th I-77 AutoVGroup, Saturday Sept. 25 Ripley West Virginia, Car Show/
435 South Church Street; I77 Auto Group, Registration 9AM Till Noon/ Fee $10
Awards 2PM; Info: 304 532 0839
Saturday Sept. 25 Poca West Virginia, Heritage Days/ Childer's Lane
Poca Middle School; Parade 11AM; Cruise In/ 2PM Till 6PM; Fee/
Can Food Donation
Saturday Sept. 25 Winfield West Virginia Curzin/ 12474 Winfield Road,
Winfield Municipal Building; WV Drag Racers Hall Of Fame,
Inductions For 2020 & 2021; 3PM Till Dark/Fee Donation; Info: 304 596 2122
Saturday Sept. 25 Lore City Ohio; Car Show/ 175 Main Street, City Park
10AM Till 2PM/ Fee $10; Top 25 Awards; Info: 740 584 0435
Saturday Sept. 25 Highland Heights Kentucky Cruise In/ 176 John Hills Road
Highland Heights City Building;; 4PM Till 7PM/ Fee $5; Info: 859 356 3253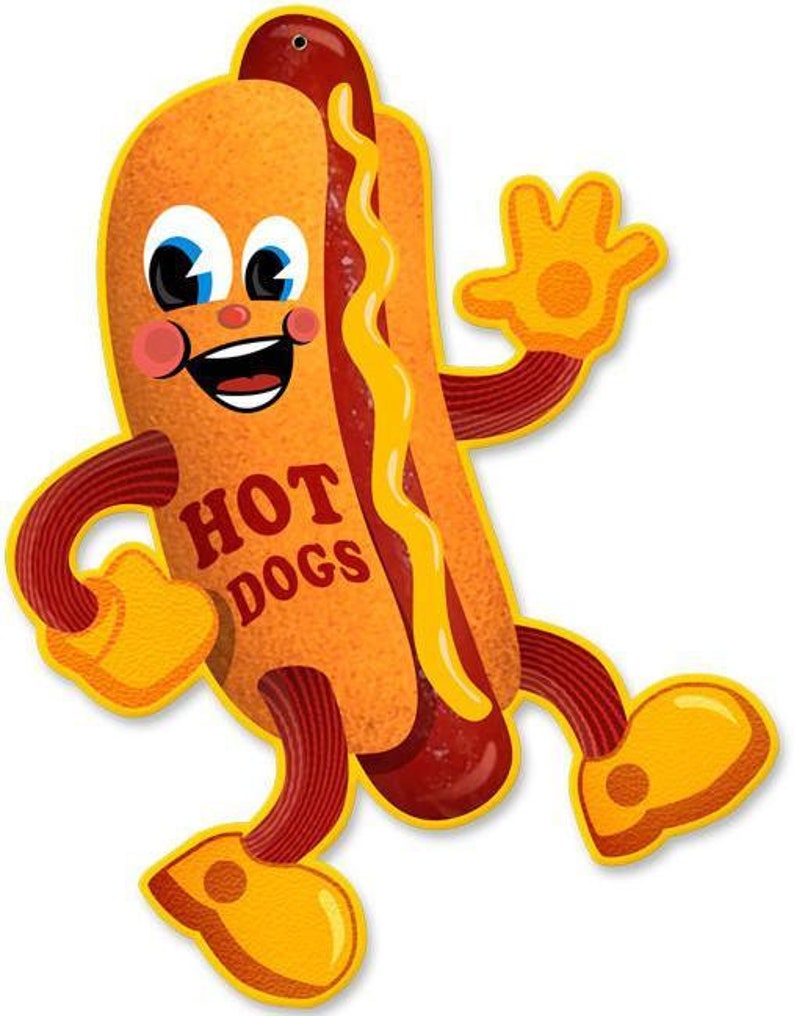 Sept. 25th T & L Hot Dogs Oldies Diners Cruise-in; 6-9 PM Garton Plaza, Weston, WV.
SEPT 25th 17th Ann.Princeton Autumfest *Downtown Princeton, WV 304-573-0279
Sept. 25th Dream Machines Car Club
2nd Annual Arch Wilkins Memorial Car Show; Walmart Supercenter, 5605
University Town Center Drive, Morgantown, WV. Reg. $10.00; 11 till 1PM and Show from 1 till 4; info: 304-216-8179
Sept 25th Flannel Fest Car Cruise-in
Morgantown Mall; JC Penney's Parking Lot; 4-7 PM; Info: 681-209-8657.
SEPT 25th Madison Rev-Up Cruise-in,
Madison, WV 304-369-0426
Saturday Sept. 25 Chillicothe Ohio Car Show/ 770 Jefferson Avenue,
Registration 10AM Till Noon, Fee $10/ Home Made Noodles
Spt. 25th at Kilsyth Free will Baptist Church, Mt. Hope WV.
2 till 6 $15.00 Entry Fee; Info 304-640-7710
Sept. 26th Clay County Cruisers; 2021 Cruzise-in The Park; 1:00 Rawlings Stinson Park, Manchester, Ky. Info. 606-231-4586
Sept 26th Leaf Peepers Festival Car Show; 10 till 3PM; Cost: $10.00; Davis, WV; Info: 800-782-2775
Sunday Sept. 26 Albany Ohio Car Show/ 6091 Ayers Road
Alexander Elementary; 4PM Till 6:30PM/ Fee $10; Awards By 7PM;
Info: 740 591 0651
Sunday Sept. 26 Davis West Virginia,
Car Show/ Leaf Peepers 10AM Till 3PM/
Fee $10 Info: 800 782 2775
Sunday Sept. 26 Barnesville Ohio, Car Show/ 910 Shamrock Drive
Pumpkin Festival Registration 9AM Till Noon; Fee $10/ 90 Awards
Plus 6 Foot Best Of Show; Info: 614 557 8838
Sunday Sept. 26 White Cottage Ohio Cruise In/ 5490 Maysville Pike
Newton TWP. Fire Department Registration 9AM Till 11AM
Info: North End Cruise In
Thursday Sept. 30th Point Pleasant West Virginia; Cruise In/ 2322 Jackson Avenue Tudor's Parking Lot Every Thursday/ 5PM Till 8PM Fee FREE/ Ask About The Money Drawing Info: 304 675 5335
Oct. 2nd Tri State Street rods Cruise-in 4PM TO 830PM... Place will be: Pea Ridge Plaza 5636 US. Route 60 East, Huntington, WV. DJ, DOOR PRIZES, HATS ... FOR SALE...,AND OUR END OF THE YEAR... TOOL BOX ..GIVE AWAY.@8:30 ALL CARS , TRUCKS, BIKES, Come See your Friends.
OCT 2nd Car Crafters Car Show*Rite-Aid* Mannington, WV 304-363-8365
Oct. 2nd
Car Show & Cruise-in at Uniplex Center, 126 Trivette Drive, Pikeville, KY
Fee $20.00; Reg. 12-4 Trophies at 5 PM.
Oct. 2nd Putnam County Sheriff's Associtation
2nd Annual Car Show; 10 AM - 5 PM; Putnam County Courthouse Parking Lot
Reg. Fee $15.00
October 2nd at The Spencer Co. Fair in Rockport In. Located at the City Park. Great door prizes and awesome awards. So bring your ride and hang with us. Registration begins at 9 am and awards will be presented at 1:00 Pm. Food, music, and free giveaways. Just $5.00 per entry so save the date. Hope to see you there.
Oct. 3rd Rush Township Vol. Fire Dept.
Cruise Away Car Show. at the McDermont Fire Station; info: 740-981-6488
Oct. 3rd SUNDAY, Miracle Ride and Car Show; AT 11:30 AM EDT; Sam's Club Beckley; Cars are welcome to follow on the ride or stick around and show off at Sam's. There will be music and a food truck available.
Oct. 6th-9th Doo Wop Cruise-in Cabalas Charleston, WV 304-343-3331
Oct 8thHardee's Cruise-in; 5-9 PM ; 170 Meadowfield, Lane
Princeton, WV.
Oct. 9th, Matewan Homecoming; 8-10 AM
Matewan, WV. Info: 304-426-4092.
Oct. 9th, Shade Tree & Archie's Cruisers
Chili & Cars; Hardee's & Kroger Parking lot; 11 AM till 4 PM; Beaver, WV.
Oct. 9th Jackson County Gear Grinders
Cruise-in at Peoples Bank in Jackson, Ohio 5:30 - 9:00 Free Reg.
Oct. 9th Car Show Ironton, Ohio Masonic Lodge at Food Fair Ironton Hills Drive; $5.00 Reg Fee; 3PM till 4 PM; Info: 740-442-5790
Oct. 9th The Bar & Grill Car Show 5769 Kellys Creek Road, Charleston, WV
1:00 till 6:00 PM Cars, Trucks & Bikes Reg. $15.00 All Dates Subject to COVID Restrictions or weather. Info 304-984-6324
OCT 9th British Car Club of WV. *Car Show*Beni Kedem Prk. Lot*549-6077
Oct. 9th OhioRiver Street Roders Cruise-in
at 3404 Rhodes Ave. New Boston. OH. 5PM till 9 PM. Info: 740-353-7300
OCT. 10th Car Show & Heart Walk
11AM till 3PM; at Parkersburg City Park

Oct. 11th Cops & Rodders Cruise In Putnam County Bank Parking Lot, 5:00 till Dusk, Hurricane, WV $10.00 Reg. Info 304-562-6930.
OCT 11th Cruise*Quaker State Lube*The Highlarids*Triadelphia*740-312-8390
Oct. 16th BB's Halloween Party Cruise In Kyova Mall 4-9 PM

Oct. 16th Cops & Rodders Cruise In Putnam County Bank Parking Lot, 5:00 till Dusk, Hurricane, WV $10.00 Reg. Info 304-562-6930.
Oct 16th Hardee's & Sonic Cruise-in; 5-9 PM
Stafford Drive Princetion, WV.
October 2nd Cruise In at Advance Auto Parts in South Point, Ohio 3p-8p!!! Food trucks, live music and inflatables for kids!


Oct. 17th 2nd Annual Cruisin' For A Cure Car Show Benefits 2021 Tri-County Walk To End Alzheimer's; 11a-3p Cars, Trucks and Bikes Welcomed Mylan Park - 500 Mylan Park Way, Morgantown WV
OCT 19th Cruise*Cracker Barrel*Mall Rd*St. Clairsville,Oh*740-312-8390
Oct. 30th Hardee's & Sonic Cruise-in; 5-9 PM
Stafford Drive Princetion, WV.
Oct. 31st Clay County Cruisers; 2021 Cruzise-in The Park; 1:00 Rawlings Stinson Park, Manchester, Ky. Info. 606-231-4586
NOV 7th 32nd Golden Oldies Toys For Tykes*Patrick Street Piaza, WV 304-965-3200
Jan. 22nd - 23rd Bluegrass World of Wheels, Kentucky Expo Center; Louisville, KY. Info. 1-502-639-8854
West Virginia NSRA Staff Ron Fortner 304-273-2257;
David Townsend 304-548-7115 & Jim Rose 304-336-7087